Music at the moment has so many oppurtunities and so many interesting minds, why is everyone so fucking cynical towards each other? Grow up and enjoy making music, ditch the shit attitude, it's boring. Live your own life, Play hard and prove your worth instead of talking so much. Suck it and see...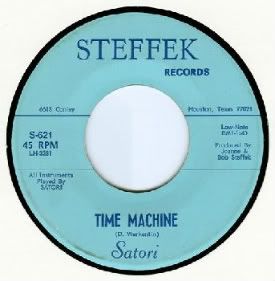 A guitar line that sounds like a chorus of cats dying! Phasing that tears the record almost in half! Pounding bass and drums 1.39 of the most furious, charged, fuck off garage punk with a vocalist that warns

IM GONNA SHOW YOU THINGS THAT WILL TURN YOUR LITTLE HEAD AROUND
ha! can't beat that.