The Assembly Line Club is mine and a friends new venture into giving you a new club that'll make it's way through London, Berlin, Hamburg, Amsterdam, Warsaw, New York, Kiev, Antwerp, Texas, and Paris. The idea is it's an exploration through Electronic music from the late 1950's to Today. Francis Bacon wrote this in 1624 in his novel The New Atlantis and sums it up perfectly..
http://en.wikipedia.org/wiki/New_Atlantis
"WEE ALSO HAVE SOUND-HOUSES, WHERE WEE PRACTICE AND DEMONSTRATE ALL SOUNDS AND THEIR GENERATION. WEE HAVE HARMONIES WHICH YOU HAVE NOT, OF QUATER SOUNDS, AND LESSER SLIDES OF SOUNDS. DIVERSE INSTRUMENTS OF MUSICK LIKEWISE TO YOU UNKNOWNE, SOME SWEETER THAN ANY YOU HAVE, TOGETHER WITH BELLS AND RINGS THAT ARE DFAINTY AND SWEE. WEE REPRESENT SMALL SOUNDS AS WELL AS GREAT AND DEEPE; LIKEWISE GREAT SOUNDS, EXTENUATE AND SHARPE; WEE MAKE DIVERSE TREMBLINGS AND WARBLINGS OF SOUNDS, WHICH IN THEIR ORIGINALLE ARE ENTIRE. WEE REPRESENT AND ARTICULATE SOUNDS AND LETTERS AND THE VOICES AND NOTES OF BEASTS AND BIRDS, WEE HAVE CERTAIN HELPS, WHICH SETT TO THE EARE DOE FURTHER THE HEARING GREATLY. WEE ALSO HAVE STRANGE AND ARTIFICIAL ECHOS'S, REFLECTING THE VOICE MANY TIMES, AND AS IT WERE TOSSING IT; AND SOME THAT GIVE BACK THE VOICE LOWDER THAN IT CAM, SOME IN THE LETTERS OR ARTICULATE SOUND, FROM THAT THEY RECEYVE, WEE HAVE ALSO MEANS TO CONVEY SOUNDS IN TRUNKS AND PIPES, IN STRANGE LINES, AND DISTANCES. . . "
Projections at the club will be as dominant as the music policy. Psychedelic Pornography, Psychotic animations, Oil Projections (of course), Italian Horror Film, Solar Flares Burn For You, Beyond Image. Entertaining the senses. And Here, what you can expect to hear..
Clozier and Lejeune - Petite Suite

I found a copy of this a while ago and refused to spend £150 on it, since then i've pissed around with copies on ebay and always just missed them, but fuck me get your head around this record. These are some serious sounds floating around on this. The track 'Danse' had me in tears the first time i heard it. It was meant to be my track of the week a few weeks ago but i couldn't locate an mp3 of it, so you'll have to make do with this. This is a slice of out and out Psychedelic freakery that i can't stop listening to at the moment.
Flying Lotus - GNG BNG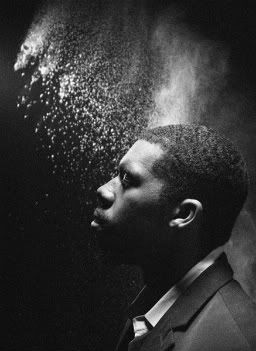 Now someone i rate quite highly is this guy flying lotus, this track is from his album Los Angeles which came out in 2008, i remember hearing this in Phonica in soho and being bowled over. Quite a salute to the late Add N To X this one but still fucking good.
We are in the process of tracking down a venue for the club and tracking down new bands routed in Electronic music. Here is the link for the myspace where there is more music and details and where you can get in touch with either myself or Jack --
www.myspace.com/assemblylineclub