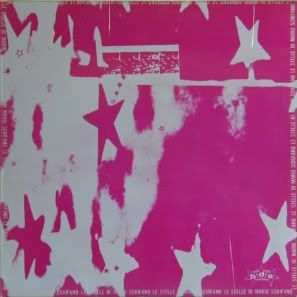 Hello everyone. This week i have for you a record that will turn you inside out. A record a fellow freak unleashed on me and my old man recently.
Le Stelle di Mario Schifano's Dedicato a.. a record with a story that your everyday oddball psych lp doesn't. This record depending on how fucked up you like your sounds will have no mercy on you and your flower friends. The first side is out and out screaming, shouting, fire breathing psychedelia. Almost like This Heats peel sessions in the beginning few minutes and in others what i imagine would have happened had The Dirty Filthy Mud's 45 'Forest Of Black' been unedited and left to fry for another grueling 15 minutes. YES, THIS IS EVIL MUSIC! Avant Garde acid fuckery! Deep down in some Turin basement this arrogant fuzz freak artist was conducting this shit! MONSTER! Keep with this song no matter how strange the beginning is, i wasn't joking when i said this was fire breathing. Put it on and do what it says in the title, let it become a soundtrack for your thoughts, don't concentrate on it like you would a normal song, let it creep in and out of your conciousness, read a book or do as the title says..
Le Ultime Parole di Brandimante, dall'Orlando Furioso, Ospite Peter Hatman e Fine (da Ascoltarsi con TV accesa, Senza Volume)
And that translates to "The Last Words of Brandimarte, as taken from Orlando Furioso, with guest Peter Hartman; which should be listened to with the TV On, but the Sound Off". Genius!
In my opinion the other side has nothing on the first in it's tyrannic style but in it's own right it has a really cool sound, sort of like a lost tropicalia lp in places, maybe a tad conventional but these are the two i really like on the second side.
Molto Alto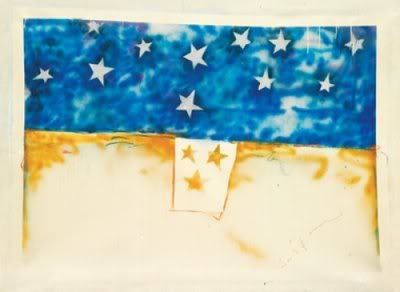 Intervallo

See the tropicalia reference? The rest of the lp is pretty good too if you liked that.
Check out stelle di mario schifano on Julian Copes Head heritage, the guy has everything, you think you've found something and he's already on it! Brilliant blog. The story behind Schifano is excellent. Anyone that fucks over Jagger is a star in my books!
Heads up to Paul Drummond for this one!