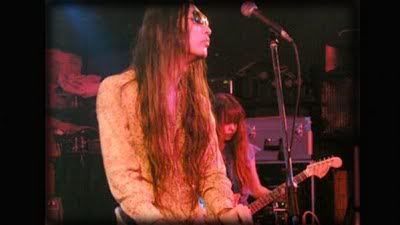 Christine 23 Onna, what can i say? You need to hear this. The genius of noisician Yamazaki Maso widely known as masonna, one of the coolest cats on the japanese scene for well over twenty odd years and Toda Fusao of Angel'in Heavy Syrup...
I recently picked up two cdr's from a shop in notting hill by the band, entitled 'Shiny Crystal Planet and Acid Eater'. On first listen i couldn't make sense of the fact that these albums actually came out in early two thousands. The tracks are groovy as hell with the most demonic fuzz, throbbing synthesized landscapes and In true japanese style some intense spacey echo effects. Both albums are completely instrumental, the synthesizer playing is fucking next to none and they look so cool. They sound pretty dissimilar to a lot of bands that have come out of japan in the past 50 years and a lot more like an italian or french soundtrack from the late sixties, early seventies. The tracks all collide into one another so well, making it so hard to play just one song to your friends. I can't stress how good some of the synthesizer bits are on these albums, air synthesizer will be massive in a year or two just you wait.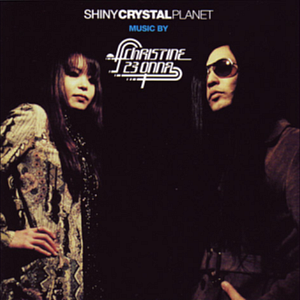 I will be getting this all pressed up because i can't find a trace of the vinyl copies anywhere and this shit needs to be played everywhere.
Here is a link to the ACID EATER album, my preferred album via the celiosom blogspot
http://rapidshare.com/files/290784835/Christine_23_Onna_-__Acid_Eater.rar
And here is a link to the SHINY CRYSTAL PLANET album via the terror noise audio blogspot
http://www.mediafire.com/?bsrmcvr5u5b