Recently on a binge to Rough Trade i picked up a copy of Julian Copes Jap Rock Sampler. I had walked in with the intention of buying a few LPs by the Tokyo band 'Ghost' after hearing them at a friends night conveniently called "Heavier Than A Death In The Family" at the Amersham arms in New Cross. So after finding out Rough Trade had a shit Japanese section i had to curb my enthusiasm and pre order some stuff which by the time they get in, i'll probably be into sludge metal (fingers crossed). The books front cover is of The Flower Travelling Band's Debut LP - Anywhere. Butt naked japanese long haired bikers on the road going 'anywhere!'... I am currently half way through the book and have got to say i am inspired and now fascinated by japanese culture. The characters mentioned make for an exciting read, Dr. Acid 7 and Moriaki Wakabayashi are firm favourites. Finding the records or even the recordings mentioned in the book is proving hard though. Here is the blurb..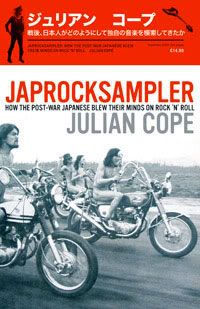 "A cult deconstruction of Japanese rock music, and reveals what really happened when east met west after world war two. It explores the clash between traditional, conservative japanese values and the wild rock 'n' roll renegades of the 1960's and 70's, and tells of the seminal artists in Japanese post war culture, from itinerant art house poets to violent refusenik rock groups with a penchant for Plane Hijacking!"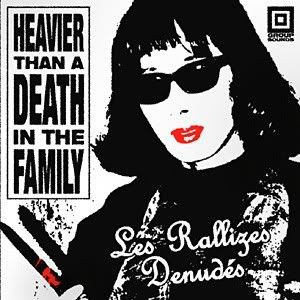 Since looking into some of the bands mentioned i'd personally reccomend
Les Rallizes Denudes - Heavier Than A Death In The Family
http://www.mediafire.com/?02tni0zxndk
Track Listings
Strung Out Deeper Than The Night
The Night Collectors
Night Of The Assassins
Enter The Mirror
People Can Choose
Ice Fire
Also....
Quite the opposite to the above are a modern Japanese band i thought might be worth mentioning i heard they were playing the great escape unfortunately i missed them but i think the singles pretty good you can hear them on there myspace
http://www.myspace.com/screamingteaparty
And finally my favourite of all! ENJOY!
And a more recent discovery shown to me by a few friends, who were playing in the newly reformed London & Brighton in Peckham last night are london based Psychedelic / Experimental / Rock band Bo Ningen. I'm not too sure about the stuff they have on there myspace but the youtube videos look really exciting and there press picture is fucking great
http://www.myspace.com/boningen